Invitation to Electronica(Shanghai) China 2023
We hereby sincerely invite you and your company representatives to join Electronica China 2023 to visit our booth (7.2H E206) at NECC (Shanghai) from July 11 to 13, 2023.
Enterprise exhibits: IGBT discrete, module, MOSFET, FRD and other power semiconductor devices.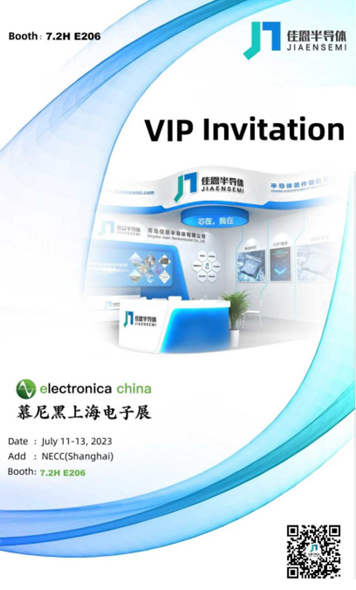 Company Introduction
Qingdao Jiaen Semiconductor Co., Ltd. was established in 2015. It is a national specialized and special "little giant" enterprise, a national high-tech enterprise, a small and medium-sized technology enterprise, a specialized and special new enterprise in Shandong Province, a gazelle enterprise in Shandong Province, and an invisible company in Qingdao. A champion enterprise, the company is committed to the design, development, manufacturing and sales of high-end semiconductor power devices, and has completed the A round of financing.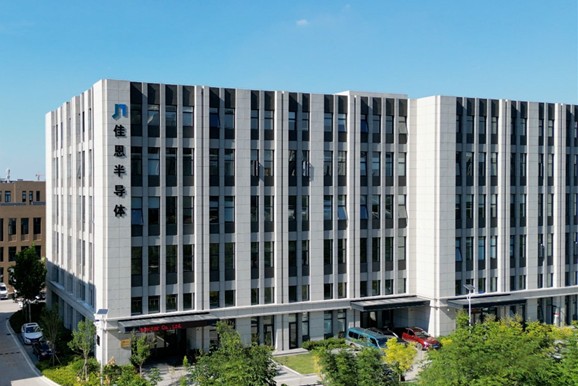 As a new generation of power semiconductor design company, Jiaen has mastered the core technology of innovative power semiconductors, has independent intellectual property rights and independent brands. The company's self-developed products cover 600V~1200V IGBT chips, 500V~1500V MOS chips, and 400V~1200V FRD chips. It has applied for 33 invention patents and 36 utility model patents. Currently, it has authorized 8 inventions and 33 new models. And through the evaluation of a third-party authoritative organization, the company's core IGBT chip technology has reached the international advanced level, and the products are ahead of domestic companies in reducing on-resistance, inverter current, and especially in terms of reliability.
At present, the company has been recognized by many parties. The company's IGBT chip technology was rated as "the 14th (2019) China Semiconductor Innovative Products and Technologies" by China Semiconductor Industry Association, China Electronic Materials Industry Association, China Electronic Special Equipment Industry Association, and China Electronics News; Selected by the Department of Information Technology as "Shandong Innovative Industrial Products"; and won two Qingdao Science and Technology Progress Awards; at the same time won the third prize in the "China Innovation and Entrepreneurship Competition Qingdao Division"; won the Ministry of Industry and Information Technology of the People's Republic of China for two consecutive sessions The second prize of the recognized "Maker China" professional competition.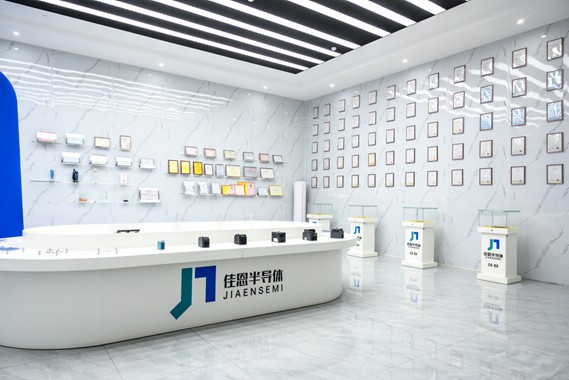 Jiaen Semiconductor will continue to take the social responsibility of "China Chip" as its own responsibility, continue to change and innovate, and strive to create and become a leader in China's power semiconductor industry, especially the IGBT chip industry.
Products Display
1. IGBT Discrete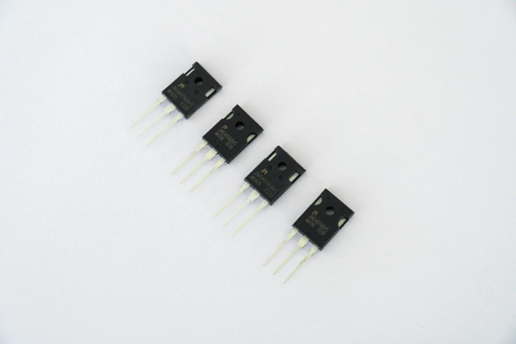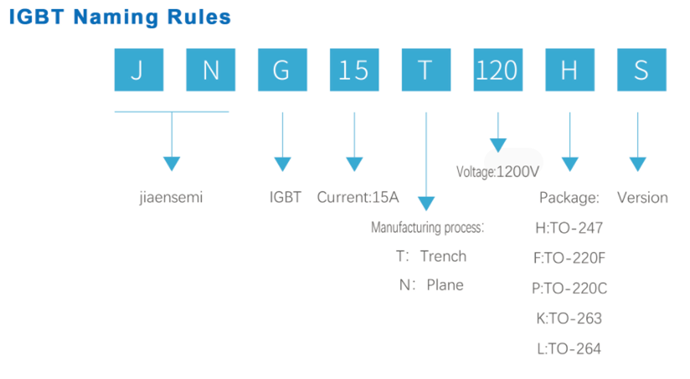 2. IGBT Module

3. MOSFET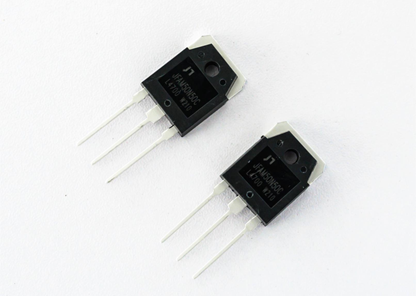 4. FRD