What Is The Difference Between Igbt Devices, Igbt Chips, Igbt Single Tubes, Igbt Modules, Etc.?
IGBT devices are collectively referred to as igbt, because all electronic components can be called devices.
The igbt is composed of a chip and a package. The chip is also called a wafer, which is also the core of the igbt. It realizes the electrical switching function of the igbt. The package is to put a shell on the chip, and then lead out the gate, collector, and emitter. IGBT is generally divided into discrete devices and modules according to the size of the power. The discrete devices can be directly welded on the PCB, packaged with to247, to220f, etc., which generally contain only one chip, which can also be called a single tube.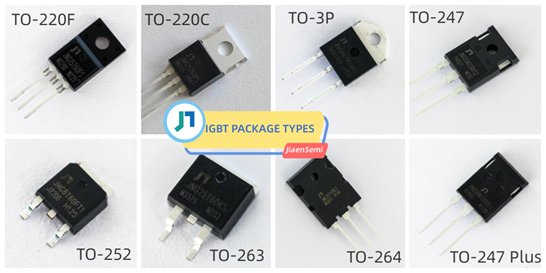 The power of the igbt module is relatively large. There are many igbt chips in series and connected in parallel. The external terminals can be soldered, crimped, or bolted. When all the chips are only connected in parallel to realize an igbt function, it can also be called a single tube. If the internal chips of some modules are connected in series, the half-bridge structure can be realized. Of course, there is also a full-bridge structure. There are 6 igbts in it, and there are other structures. In short, it is very flexible. It depends on the specific circuit function. This type of device cannot be called a single tube.